New Mexico Department of Cultural Affairs Education
The State of New Mexico Department of Cultural Affairs (DCA) is our state's cultural steward, charged with preserving and showcasing its cultural riches. With eight museums, seven historic sites, and arts, archaeology, historic preservation, and library divisions, DCA is one of the largest and most diverse state cultural agencies in the nation.
DCA Educators and staff have many educational opportunities available for learners of all ages in New Mexico. This website highlights those programs and resources which are available virtually.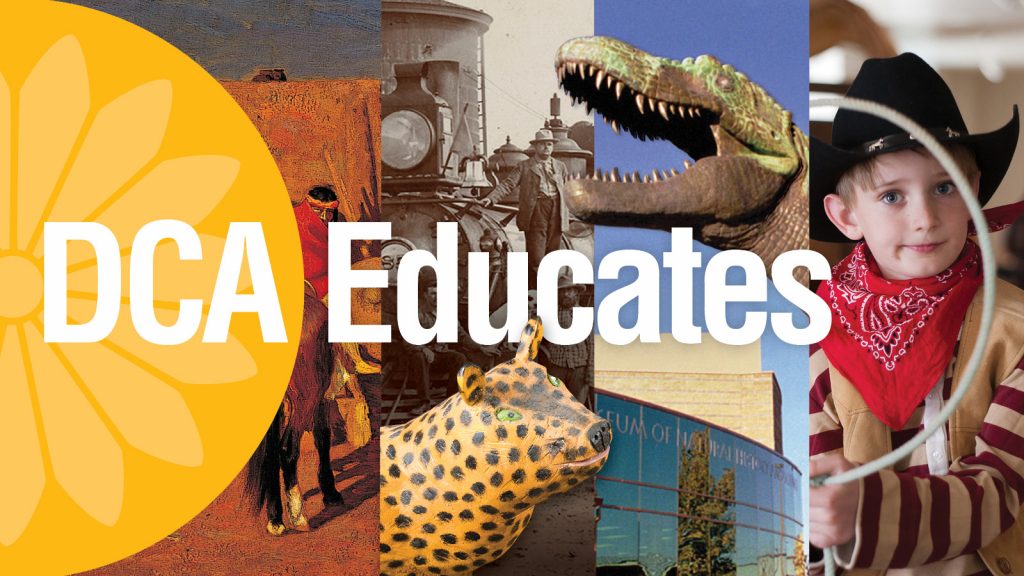 ---
DCA Educates Offerings
Invite a DCA Educator offers over 100 virtual programs covering a wide variety of subjects, presented by DCA educators to classes and other groups that request them.
A is for Artist a multi-lingual New Mexico-themed alphabet coloring book that features illustrations by twenty-seven artists from around the state. The Tails & Tales Activity Book is full of coloring pages, activities, and information about our historic sites and museums.
Micro Museums showcases objects in our collections that you can request 3D printing files to print yourself for educational use.
FY23 NMDCA Children's Report
Discover More and Contact Us
The Learn More page provides links to the websites and education pages for each DCA division, where you can find information about booking in-person programs and accessing educational resources and content beyond what is available on this website.
The Contact Us page is where you can find contact email addresses for an educator at each museum, historic site, and office that is part of the Department of Cultural Affairs.